The first time we visited Starkey Ranch back in 2017, I said no way! Too many people, too many houses and too many damn roundabouts! I don't know exactly what I disliked about Starkey Ranch but it just seemed too closed in for me. We had been toying with the idea of building a new home for a year or more but hadn't found the right place to build. Right now, we had a pretty good sized lot and nothing but lakes, conservation and the Anclote River behind us. That's what I wanted to find and it was turning out to be quite the challenge.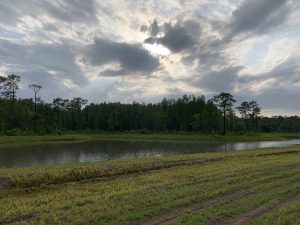 Fast forward to 2019, a friend told us about the new Starkey Ranch 75 community by WestBay Homes. Skeptically, we went and took a look and we both fell in love with both the homes, the community and especially the lots.
Lake…. check.
Conservation… check.
Nothing behind us but nature… check.
This was it.